Water & Effluent Analysis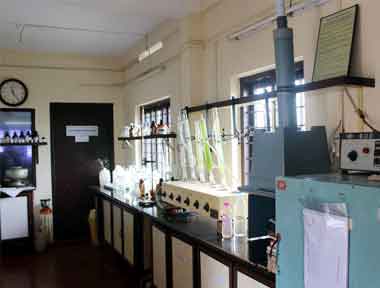 Poluchem Laboratories provides comprehensive testing services to evaluate the quality of water for its different end-uses, to assess its pollution, potability, industrial use and other regulatory requirements.
We are following the approved versions of Indian (IS: 3025) and International Standard Methods (APHA, AOAC) for excellence in each analysis. We have full-fledged Wet lab facilities for the Physico-chemical analysis of water and effluent samples, Microbiology Lab for the estimation of microbial quality of water and Instrumental analysis section with Atomic Absorption Spectrophotometer (AAS) for the analysis of Zinc, Copper, Cadmium, Lead, Nickel, Aluminium, Boron, Manganese, UV-VIS Double Beam Spectrophotometers for all Colorimetric estimations, Gas Chromatography for estimation of pesticides and organics in the water/wastewater, Flame Photometer for the analysis of Alkaline earth metals etc.
Poluchem have three decade's experience in testing of water samples for various purposes and specifications. Accuracy of the results, dependability of test methods, timely delivery of the results and competent service charges etc are our specialty.
If you are interested to analyse your water or effluent sample with us, please send a mail to analysis@poluchem.com or call us to 82 81 98 23 22 for more details.