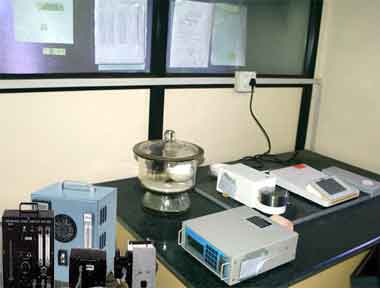 Poluchem Laboratories has been an innovative leader in stack emissions testing and ambient air monitoring since 1993. Poluchem performs the full spectrum of stack testing services to all types of industries, satisfying regulatory requirements for emissions testing as well as providing vital process evaluation data, performance optimization and guarantee testing. Our stack testing teams routinely sample for all regulated pollutants, including criteria pollutants, hazardous air pollutants (HAPs) that includes Oxides of Nitrogen (NOx), Sulphur dioxide (SO2), Carbon monoxide, Carbon dioxide, Methane, Hydrogen Sulphide, Ammonia, Particulate matter etc.

Poluchem maintains an inventory of state-of-the-art sampling equipment (Hi-Volume Air Sampler), probes, extensive custom glassware, an array of sample lines, umbilicals and Gas chromatographs for collected gas analysis. We are following IS 5182 for Ambient Air monitoring and IS 11255 for Stack Monitoring. In addition to that In House GC Method is used for the estimation of Carbon monoxide, Carbon dioxide and Methane in collected samples.
If you are interested to avail our ambient air & emission analysis , please call us to 8281 98 2322 or send a mail to analysis@poluchem.com for more details.