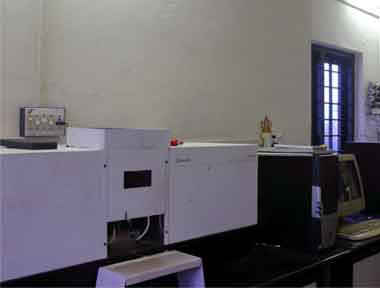 Poluchem Laboratories offers analysis of sewage wastes and Industral wastes for the determination of hazardous organic and inorganic pollutants which are harmful to health and environment.
In hazardous waste testing, the solid waste sample is tested on various parameters such as the level of hazardous contaminants, bacterial level, ignitability, reactivity and toxicity. The type of test method that has to be applied for testing the waste sample depends upon the industry. We are following the approved versions of Indian (BIS) and International Standard Methods (APHA, AOAC) for excellence in each analysis.

Poluchem have full-fledged wet lab facilities for the physico-chemical analysis, Instrumental analysis wing with Atomic Absorption Spectrophotometer (AAS) for the analysis of metals and heavy metals, UV-VIS Double Beam Spectrophotometers for all colorimetric estimations, Gas Chromatography for estimation of pesticides and organics. Our microbiology lab is capable for the determination of microbial quality of solid wastes..
If you are interested to avail our solid waste analysis , please call us to 8281 98 2322 or send a mail to analysis@poluchem.com for more details.