Environmental Impact Assessment (EIA)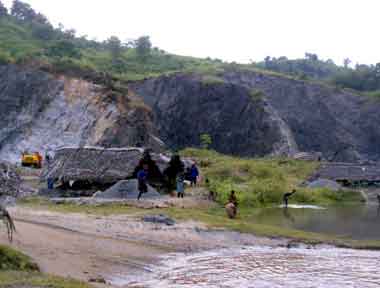 Poluchem Laboratories offers a comprehensive Environmental Impact Assessments (EIA) study and solutions to our clients. As per EIA Notification 2006, all new projects or activities, expansion and modernisation of existing process, any changes in the project etc requires prior Environmental Clearance from MoEF/SEIAA. Our team of experienced Environmental Auditors can carry out Environmental Impact Assessments (EIA) audits and we can successfully guide our clients through these processes from project inception stage to public enquiry. Our study includes Identification (What are the environmental issues of the project and the project site?), Prediction (What will be the extent of the changes?), Evaluation (Are the changes significant?), Mitigation (What can be done about adverse impacts?) and Communication (How can the decision makers and other concerned agencies be informed?). We will also providing the services for the preparation of Environmental Monitoring Reports as part of the Environmental Impact Assessment. We also help our clients to obtaining the 'consent to operate' from Kerala State Pollution con.rol board (KSPCB).

If you think you may have a requirement for any of our audit Services or would like to discuss to us, then please do not hesitate to contact us 8281 98 2322 or e-mail to audits@poluchem.com, one of our audit team members will be delighted to talk you through the process.